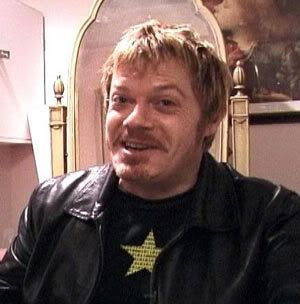 Last night I watched The Aristocrats. The only reason I was interested in watching it was because I'd heard that Eddie Izzard was in it. Which was true. He was in it for less than a minute. A bunch of other comedians, including Robin Williams and George Carlin were also in it. I'd known about this movie since well before it came out two years ago. I put off seeing it because I knew it was not going to be my cup of tea.

"The Aristocrats" is a joke that comedians tell each other. It is never performed in public. The joke isn't funny. The idea is to put as many shocking/disgusting things in the telling of the joke as possible. So you get incest, bestiality, scatology and vomit. Among other things. The idea of the film is that every comedian puts their own spin on the joke and that's what makes it funny.

I'm not sure I agree. Each comedian makes the joke different. I'm not sure it makes it funny. I did laugh out loud a couple of times. In a 90 minute film that's not enough. George Carlin's version actually hit my gag reflex and I had to work at not tossing my cookies. I adore Eddie for not actually telling the joke (which is why he's in the film for less than a minute) I was amused by his rambling confusion. And I bet it's the first time the Pope was brought into the story. I don't think Billy Connolly actual told the joke either but I love his accent so…

What amused me most was the comedians breaking up on film. For some strange reason I really find comedians laughing to be amusing. Robin Williams has a loony laugh. The funniest thing I ever heard was Robin and Eric Idle cracking each other up for an hour or so at the Aspen Comedy Festival. I bought it on Audible.com when Robin Williams was doing a series there. For some strange reason I only have the second part otherwise I'd post it. If I ever find the first part, I'll post it for all to hear. It's glorious.

Anyway. I won't recommend The Aristocrats but if you're curious you might want to rent it on two for Tuesdays or something. You can also find some clips at YouTube.
Reposts are posts written for previous journals or other places online that no longer exist.